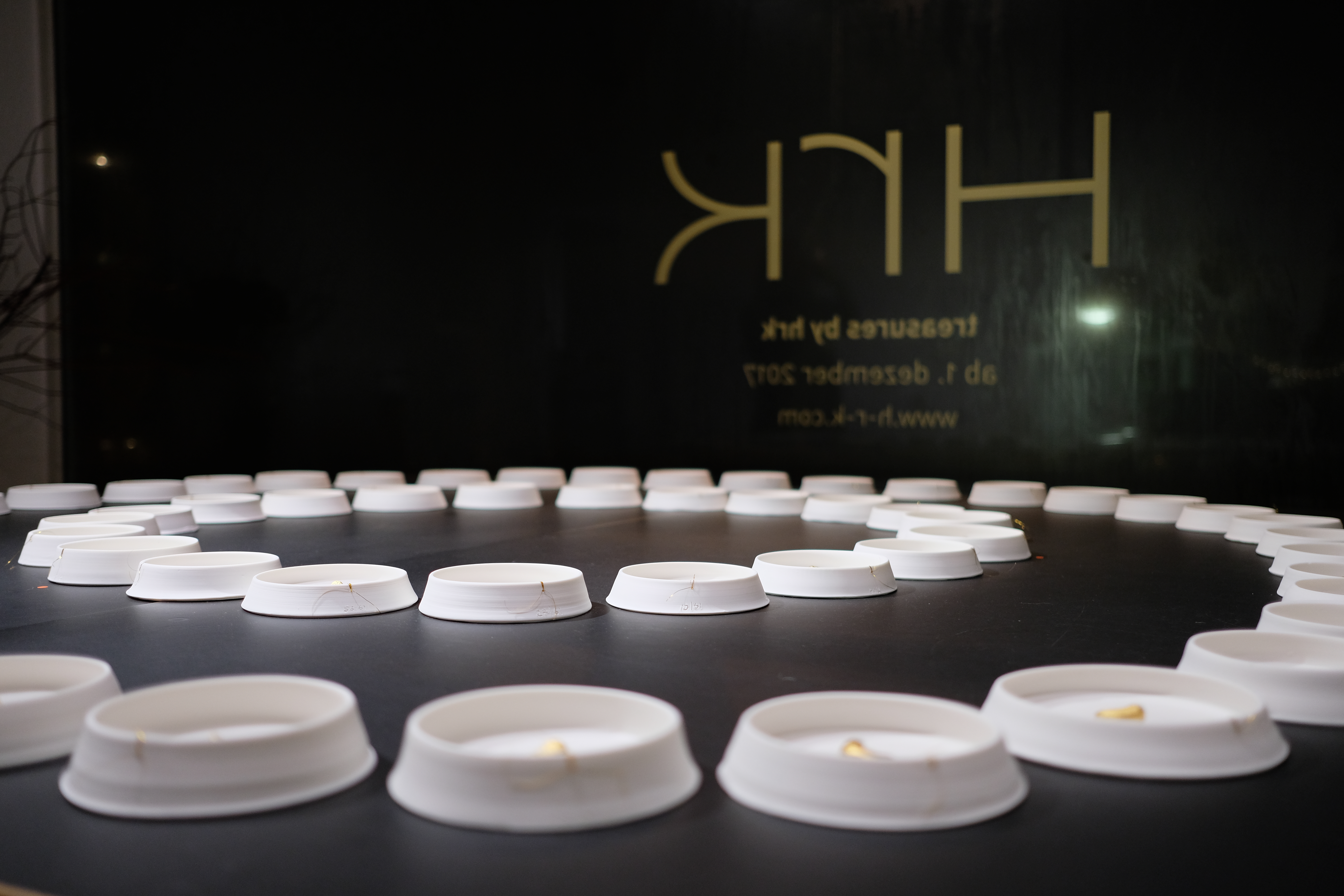 04 Dez

Together with HRK

An installation with 61 golden original sized cashew nuggets and 61 porcelain bowls as their space or home – I made the porcelain bowls, all hand thrown in a very white porcelain and with a golden thread, the jeweler Regula Kilchsperger made the golden nuggets: We are working together under our common label 'hrk' !

The cashew nuts and bowls are numbered and stamped and with each sale we also support a cashew farming charity project in Burkina Faso. There are still some numbers of the edition available! Please send me an email for more information.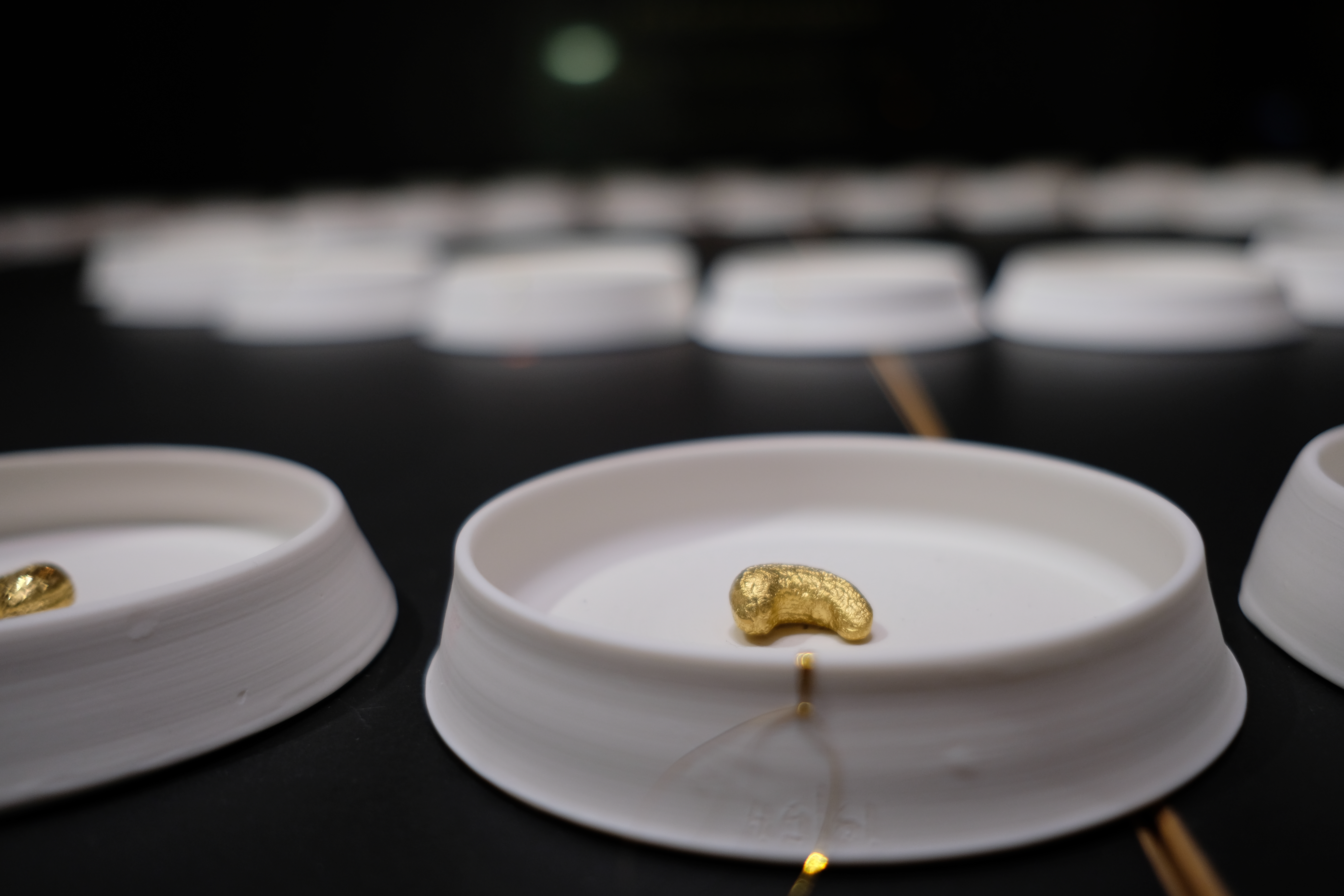 We also made three beautiful teabowls, unique treasures, existing only once – this is the first edition of these special teabowls, made in winter 2017 – the next edition will follow in summer 2018.
I made my winter teabowls, hand thrown in black porcelain and instead my red thread, I wanted Regula to make a rose golden ring on the foot or on the rim: Stunning and beautiful gems! Please contact me via email if you wanted to be one of the first to be informed about the summer edition 2018.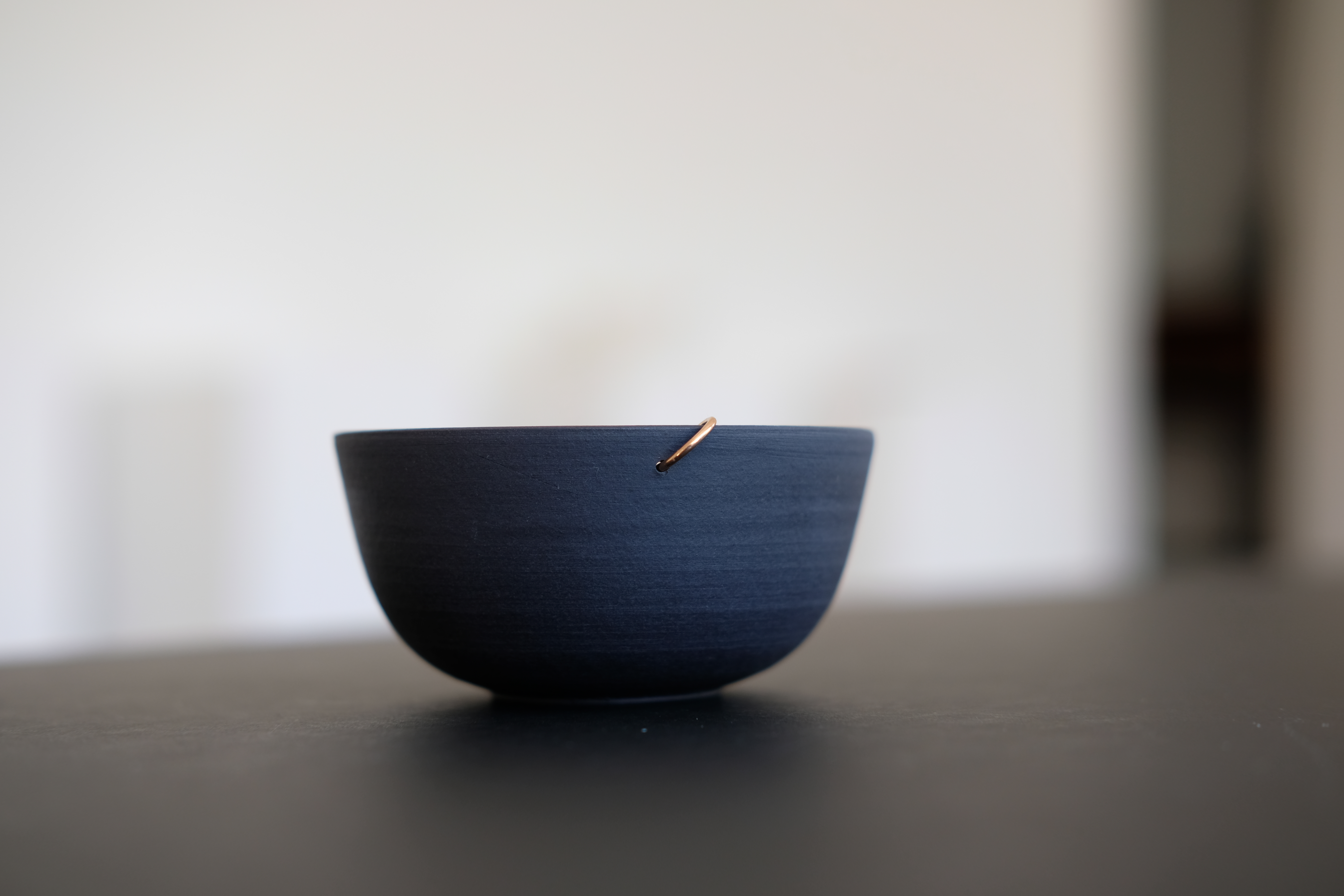 And Regula wants me to make black porcelain discs for a wonderful bracelet and a pair of earrings – rose gold and red spinells are on it, an unique set for an unique person: Please send me an email if you are interested in the exceptional jewelry!